HODs Attend a Workshop on Designing and Implementing the Competency-Based Curriculum
April 14, 2023
2023-04-14 14:59
HODs Attend a Workshop on Designing and Implementing the Competency-Based Curriculum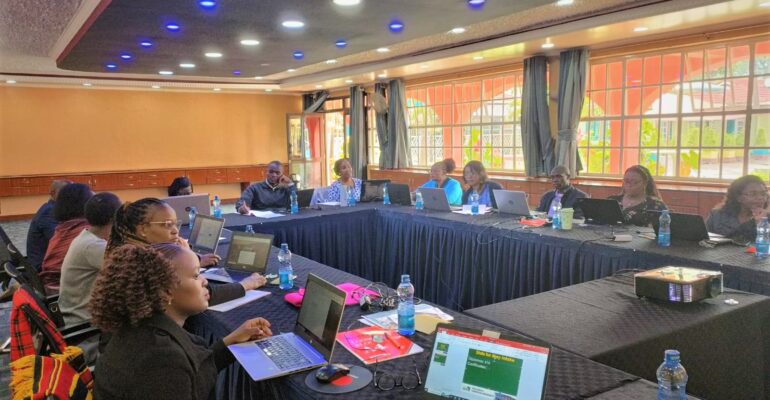 HODs Attend a Workshop on Designing and Implementing the Competency-Based Curriculum
Heads of the various teaching departments at the University and a few other staff members who work closely with the academic division attended a two-day training workshop on April 13 and 14 where they were guided through the process of designing and implementing the Competency-Based Curriculum.
An expert from the Kenya Institute of Curriculum Development (KICD) led the training, taking a hands-on approach to assist the team in developing quality curricula.
After all was said and done, the team had a clear understanding of how to proceed and devised a work plan to help them achieve this.