CTCL and YDP Students Graduate
April 13, 2023
2023-04-14 15:16
CTCL and YDP Students Graduate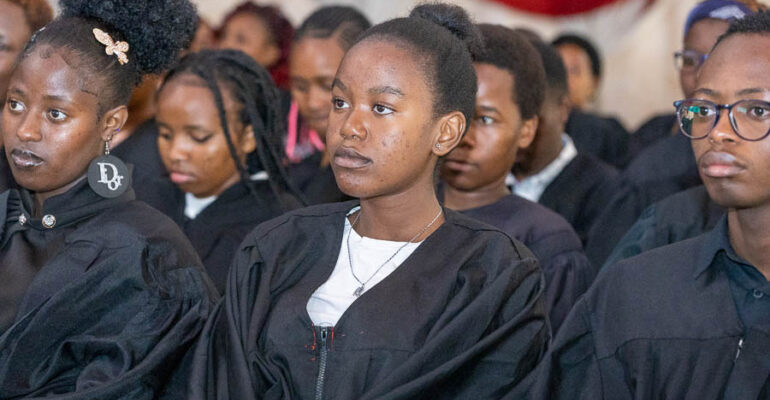 CTCL and YDP Students Graduate
On April 12, the University held a colourful graduation ceremony at the Thika Road campus for students who were pursuing Certificates in Transformational Church Leadership (𝗧𝗖𝗟) and Youth Development Program (𝗬𝗗𝗣), where they were conferred their respective certificates.
Tens of parents, guardians, family members, and friends attended the event, which was presided over by the Vice Chancellor, Prof. Margaret J. Muthwii, to support and celebrate their graduating relatives/friends.
Rev. David Ewagata, an alumnus of the University, was the keynote speaker.
The Certificate in Transformational Church Leadership takes two years to complete, while the Certificate in Youth Development takes three months to complete.