Alumni Chapel Service successfully held at Thika Road Campus
June 15, 2022
2022-06-15 17:31
Alumni Chapel Service successfully held at Thika Road Campus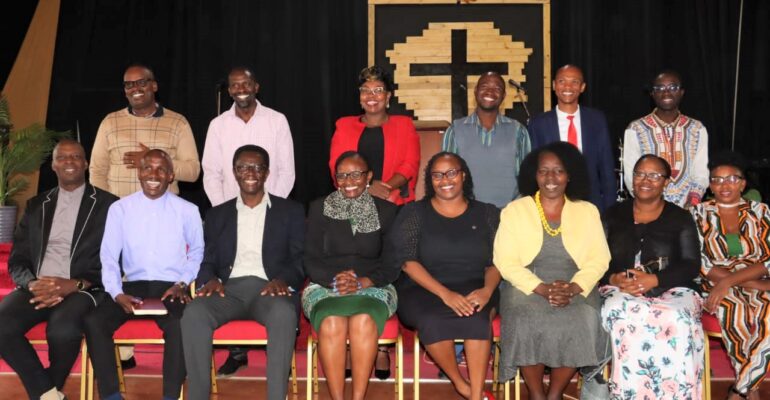 Alumni Chapel Service successfully held at Thika Road Campus
On Tuesday the 14th of June, the University community enjoyed a wonderful time of fellowship with the alumni during the Alumni Chapel Service that was held at Thika Road Campus. The Vice Chancellor, Prof. Margaret J. Muthwii, together with the South Sudanese alumni, joined the service virtually from Juba where they had a roundtable forum discussing alumni-related affairs.
Rev. Kennedy Kimiywe, the Senior Pastor of CITAM Thika Road (and alumnus), shared the word.
The University community was inspired by the alumni's great testimonies and experiences during their time at the University.