University alumnus, Dr. Musyoki Mutungi, gets appointed to a new role
February 1, 2023
2023-02-01 19:09
University alumnus, Dr. Musyoki Mutungi, gets appointed to a new role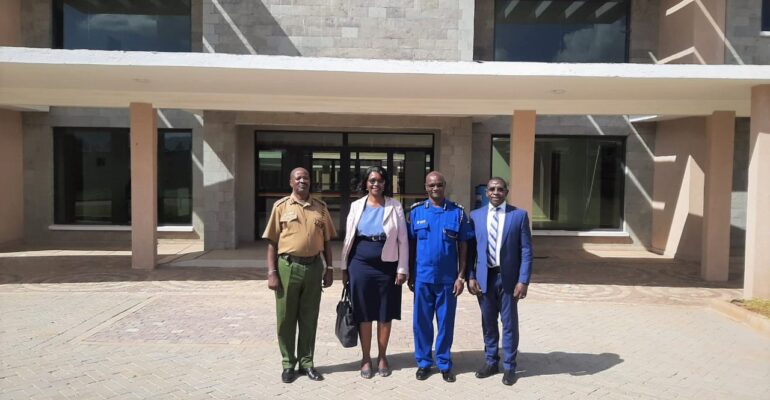 University alumnus, Dr. Musyoki Mutungi, gets appointed to a new role
Dr. Musyoki Mutungi, an alumnus of the University, was recently appointed as the first Commandant (CEO) of the National Police Leadership Academy. Dr. Mutungi, a graduate of PhD in Organizational Leadership Development program, previously served as the County Police Commander for Bungoma and Kisii counties.
On January 30, Prof. Dionysious Kiambi, DVC-Academic Affairs, and Dr. Truphena Oduol, Dean, School of Leadership, Business & Technology, paid him a courtesy call and discussed potential collaboration opportunities with the Academy.
We extend our heartfelt congratulations to Dr. Mutungi on his well-deserved appointment.