New students report to the Thika Road campus
January 10, 2023
2023-01-24 14:09
New students report to the Thika Road campus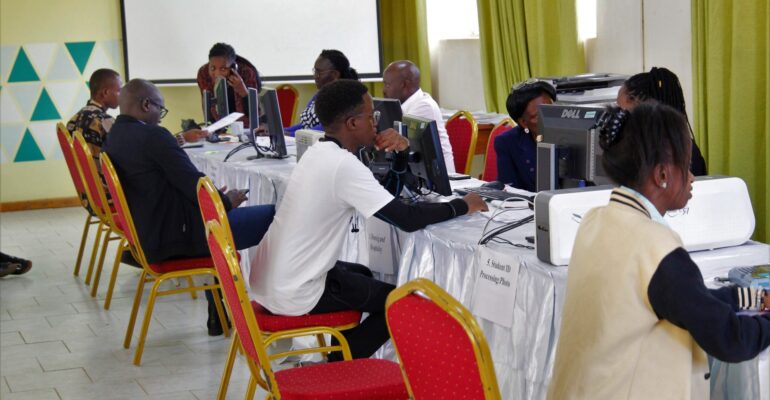 New students report to the Thika Road campus
The Thika Road campus was a hive of activity on January 9, 2023, as new students joining the University for a variety of programs reported for day one of the week-long orientation and registration process. The students were upbeat as they were welcomed by staff and student leaders who were waiting for them.
The in-person orientation and registration week runs until Friday, January 13th, while the online orientation runs from January 16th to 17th.
Classes for the January-April 2023 Trimester will begin on January 16th.