The university's longest-serving employee retires
February 1, 2023
2023-02-01 19:03
The university's longest-serving employee retires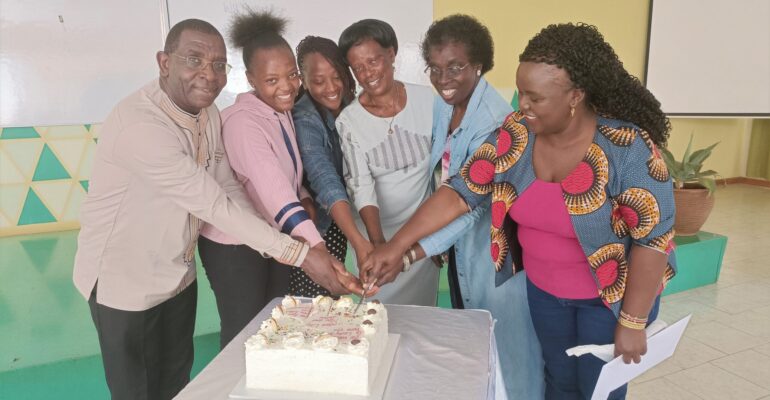 The university's longest-serving employee retires
On the afternoon of January 27, a farewell party was held in honour of Ms. Lily Sumba, the University's longest-serving employee, who recently retired. Staff members, led by the VC, Prof. Muthwii, and the DVC-AA, Prof. Kiambi, paid glowing tributes to Ms. Lily, affectionately known by many as "Mum Lily", as a hardworking, generous, and supportive colleague.
Ms. Lily worked at the University for 28 years in various administrative roles until her retirement, having joined the institution when it was still a college (Pan Africa Christian College).
We wish her the best as she embarks on a new chapter in her life.