Viongozi FC gets promoted to the regional league
November 30, 2022
2022-11-30 5:06
Viongozi FC gets promoted to the regional league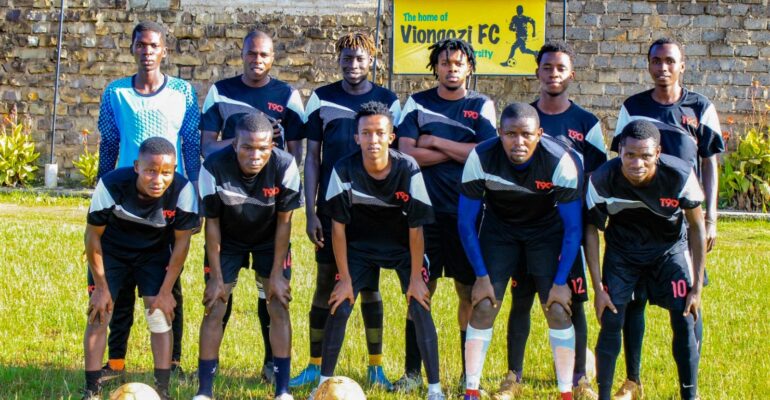 Viongozi FC gets promoted to the regional league
The University's football team, Viongozi FC, was promoted to the FKF Nairobi County Regional League after posting impressive results in the previous season. Mr. Dickson Doyo, Secretary General of the FKF Nairobi East County Branch, delivered the news in a letter on Thursday, November 29th, 2022. It was received with great joy by the University community, led by the Vice Chancellor, Prof. Margaret J. Muthwii, who congratulated the coach, Mr. Moses Cheburet, and the boys.
"Moses, big congratulations to you! Your hard work and skill are paying off. Well done," said Prof. Muthwii.
We wish the team the very best in the upcoming new season.