University Signs an MOU with APHRC
May 26, 2023
2023-05-26 19:58
University Signs an MOU with APHRC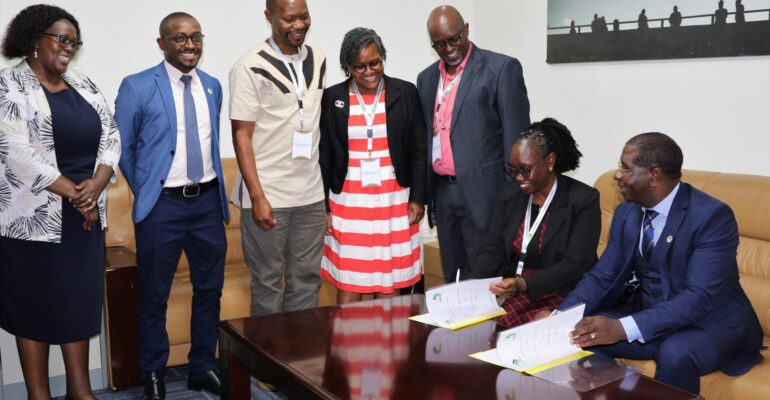 University Signs an MOU with APHRC
On May 24th, the University formalized its Memorandum of Understanding (MOU) with the African Population and Health Research Centre (APHRC) at a signing ceremony held at their Kitisuru offices. During the meeting, representatives from both institutions engaged in discussions that covered a wide range of areas of mutual interest, including staff exchange programs on research matters, building capacity for research, policy engagement, supervision of graduate students, and dissemination of research output, among others.
The MOU signing ceremony was a momentous occasion, highlighting the University's dedication to fostering collaboration and knowledge-sharing with other institutions.
The University's team was led by Prof. Dionysious Kiambi, DVC-Academic Affairs, who expressed his commitment to ensuring the partnership's success.