University Unveils a State-of-the-Art TV Studio
June 2, 2023
2023-06-30 21:46
University Unveils a State-of-the-Art TV Studio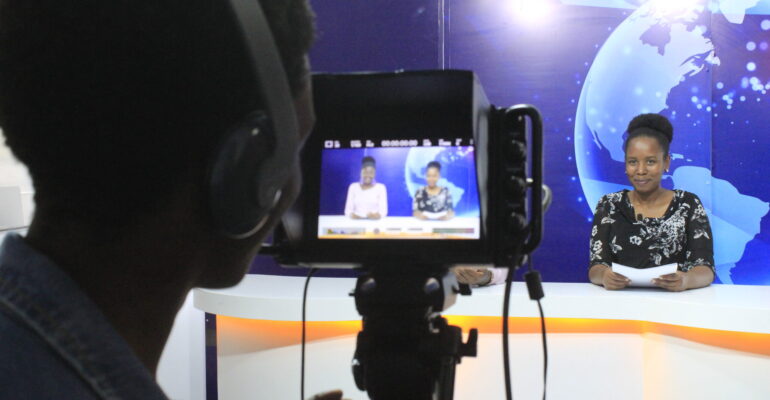 University Unveils a State-of-the-Art TV Studio
PAC University's Communication students are set to experience dynamic and immersive hands-on learning experience after the recent revamping of the TV studio. The studio has been redesigned to provide students with a technical space that will empower them to hone their skills in various areas of TV production, including scriptwriting, directing, video editing, and live broadcasting.
The studio comprises a broad spectrum of production capabilities, including 4K Blackmagic Studio Camera Pros, an Atem Extreme ISO Switcher, professionally lit dynamic sets, and a well-equipped control room.
According to Isaac Oyuga, Head of the Department of Communication, Languages, and Linguistics, they aim to support the students to boost the production and dissemination of authentic stories from within and beyond the PAC University community, enhance the practical training experience for aspiring broadcasters and journalists, and meet the demands of the rapidly evolving media landscape.
In September 2021, the University made history by becoming the first institution of learning to acquire Blackmagic Studio Cameras, demonstrating its unwavering commitment to achieving world-class standards in keeping with its vision.