The 2022-2023 Mr. and Miss PAC University crowned
October 18, 2022
2022-10-18 17:17
The 2022-2023 Mr. and Miss PAC University crowned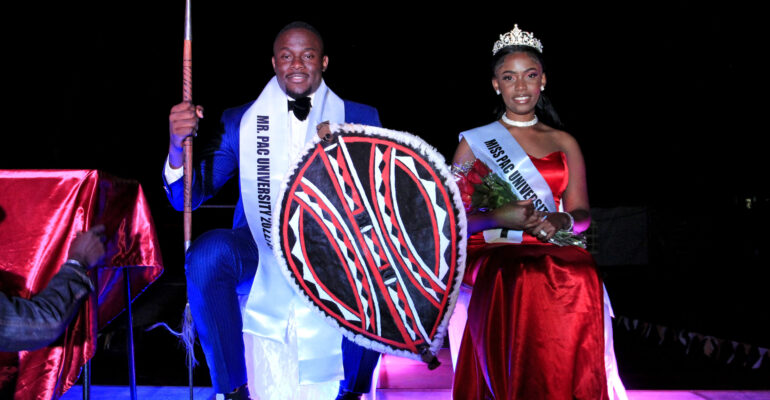 The 2022-2023 Mr. and Miss PAC University crowned
On Saturday, October 15, the University community was treated to an entertaining evening at the Thika Road Campus during the Mr. and Miss PAC University annual pageant, which attracted a significant number of contestants. There was intense competition from the onset to the very end, with judges applauding the contestants for putting on a great show.
Eventually, Washing Makokha and Joy Ramtula were crowned as the new Mr. and Miss and PAC University, respectively. Washington is a fourth-year BA Communication student, while Joy Ramtu is a third-year Bachelor of Commerce student. They will serve in their respective roles until October 2023 when the next pageant will be held.
The event marked the successful culmination of this year's Culture Week, and we wish them well as they raise the University's flag to greater heights.