New Students Report to the University
May 12, 2023
2023-05-12 17:10
New Students Report to the University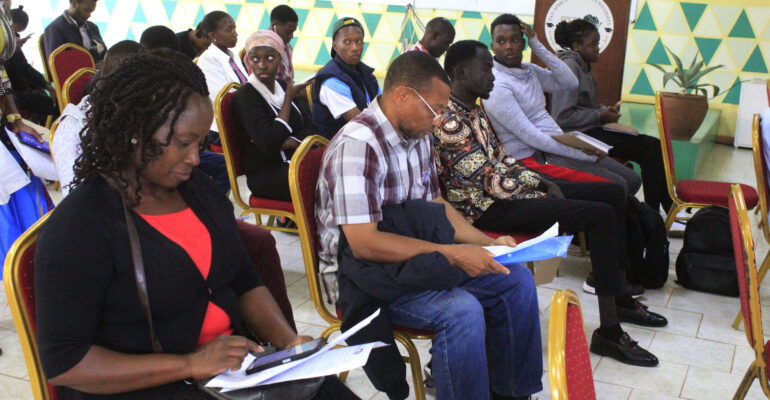 New Students Report to the University
New students reported to the Thika Road campus from the 8th to the 12th of May, when they were received by staff and a section of student representatives. They were oriented and registered for the May-August trimester's courses throughout the week.
On Wednesday, the students were formally admitted as our bona fide students during the Matriculation Ceremony, which was led by our DVC-Academic Affairs, Prof. Dionysious Kiambi, who was filling in for the Vice Chancellor, Prof. Margaret Muthwii.
The University assured the students of its continuous support to help them settle comfortably and enjoy a successful academic journey.