St. Paul's University Staff Pays a Benchmarking Visit
April 28, 2023
2023-04-28 23:26
St. Paul's University Staff Pays a Benchmarking Visit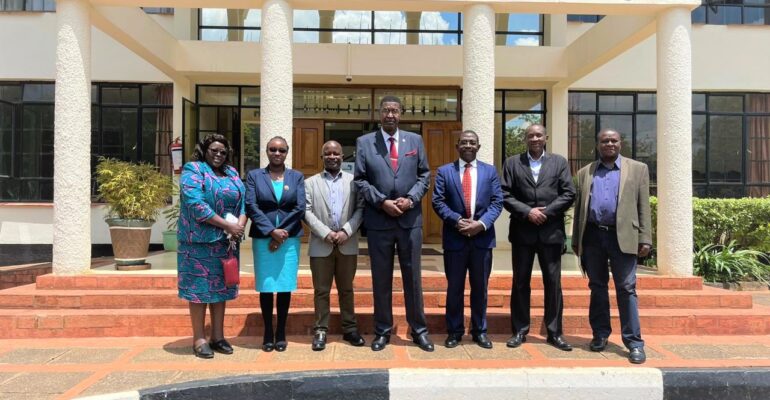 St. Paul's University Staff Pays a Benchmarking Visit
On April 26, a group of five staff members of St. Paul's University visited the Thika Road campus for benchmarking on the institutional framework for postgraduate studies. They were led by Prof. Peter Ngure, the university's DVC-Academic Affairs.
Prof. Dionysious Kiambi, DVC-Academic Affairs, and Dr. Jane Kinuthia, Dean, Graduate School, welcomed them and graciously guided them through their benchmarking mission.
Their visit was a testament to the University's high academic standards.