Kathy Praise Attends the Trimester's Final Chapel Service
March 22, 2023
2023-03-22 22:05
Kathy Praise Attends the Trimester's Final Chapel Service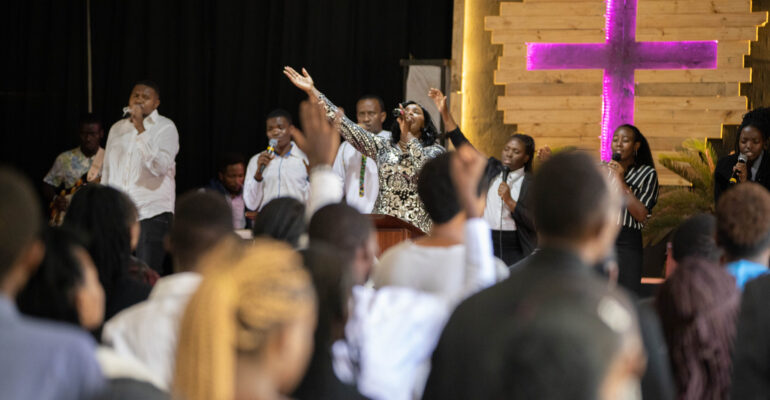 Kathy Praise Attends the Trimester's Final Chapel Service
The University held the final Chapel Service of the Trimester on Tuesday, March 21, where Kathy Praise, a renowned Kenyan gospel musician, led staff and students in a wonderful time of praise and worship, backed by the student Christian Union choir.
She set the stage with some of her most popular songs before transitioning to other popular gospel praise and worship songs. The service, which was packed to capacity, was solely dedicated to praise and worship, and without a doubt, the Holy Spirit ministered powerfully to the University community.
Kathy is a worship leader at Liberty Christian Centre Church, which is led by Bishop Kepha Omae, who is currently pursuing a PhD in Organizational Leadership at the University.