PAC University Receives Donations Worth Over a Million Kenya Shillings
March 24, 2023
2023-03-24 8:29
PAC University Receives Donations Worth Over a Million Kenya Shillings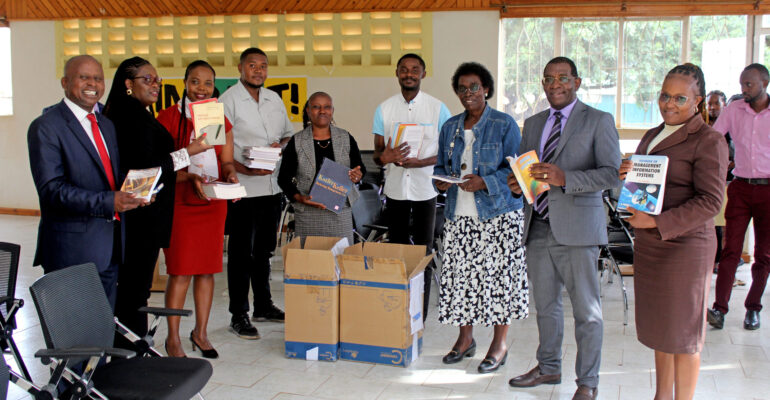 PAC University Receives Donations Worth Over a Million Kenya Shillings
On March 22, the University received a consignment of textbooks, executive conference chairs, podiums, and office furniture, which were donated by Dr. Aseem Chauhan, a philanthropist who has constantly worked towards the upliftment of Society through his involvement in business and non-profit organizations. The donations, worth over Kshs 1 million, were made possible by Dr Magdalene Bore, who introduced the University to Dr. Chauhan.
Dr. Chauhan is the Chairman and Chancellor of Amity University, as well as the Founding Promoter of the Amity Education Group, the Founding Trustee of the Ritnand Balved Education Foundation, and the CEO of Amity Capital Ventures.
Staff members, led by the Vice Chancellor, Prof. Margaret J. Muthwii, and a few student representatives, led by PACUSA Chair Eddy Kinkela, witnessed the arrival of the items and their dedication, which was done by staff who are ordained ministers.