Delegation From GCLD Visit The University
July 29, 2023
2023-07-29 1:11
Delegation From GCLD Visit The University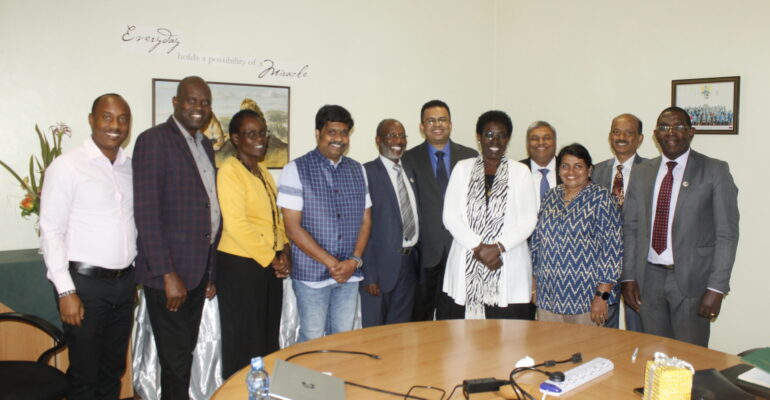 Delegation From GCLD Visit The University
A delegation from the Centre for Global Leadership Development (GCLD) in Bengaluru, India, visited the University on July 24th, where they were received by the Vice Chancellor, Professor Margaret J. Muthwii, the Vice Chancellor Designate, Prof. Dionysious Kiambi, and few other staff members.
They discussed various areas of collaboration, including exchange programs for staff and students, collaborative conferences, and internship opportunities for students.
The GCLD team was accompanied by Rev. Dr. Stanley Mungathia, Senior Pastor of CITAM Parklands.