Viongozi FC register a huge win in their first league game of the season
March 27, 2022
2022-03-27 21:00
Viongozi FC register a huge win in their first league game of the season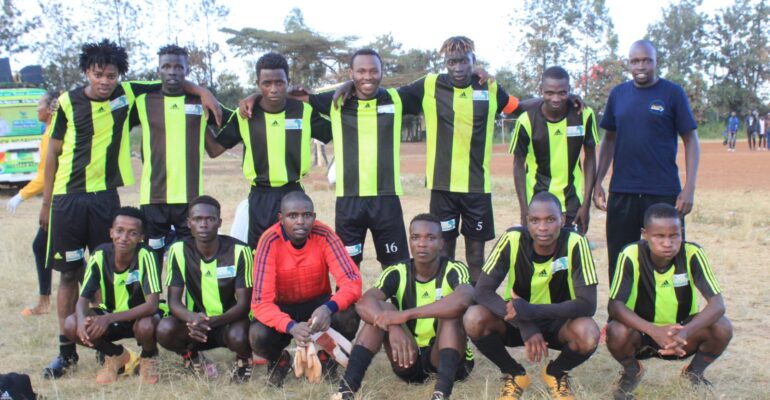 Viongozi FC register a huge win in their first league game of the season
The University's football team, Viongozi FC, emerged victors in their first Nairobi County league game of the season away at the Mahiga Primary School grounds against Kahawa West FC. The boys put in a spirited fight that saw them carry home all three points after scoring 3-0 against their dismayed opponents. Besides carrying the day, the boys also earned great admiration from spectators after displaying an entertaining style of play that left everyone, including the away fans, mesmerized and thrilled.
The league officially commenced yesterday after the initial matchday one game that took place five weeks ago was scrapped due to technical reasons.
We wish the boys the very best in the upcoming fixtures.