VC meets the international students
October 20, 2023
2023-10-20 3:47
VC meets the international students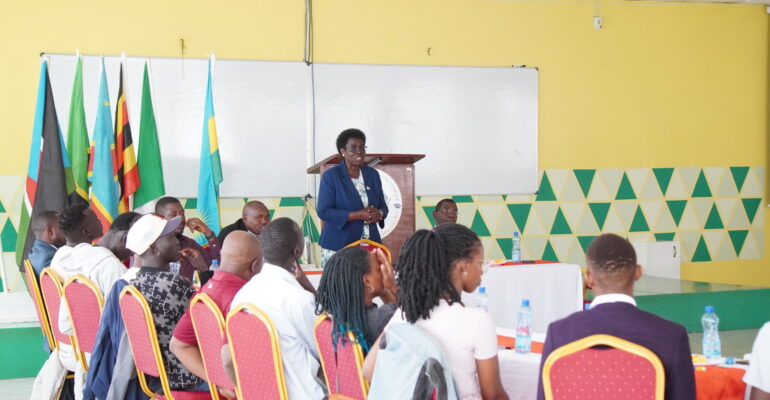 VC meets the international students
The Vice Chancellor, Prof. Margaret J. Muthwii, had a productive lunch meeting with the international students on Tuesday, October 17, at the Thika Road Campus. The agenda was to interact with them and discuss their overall well-being.
She was accompanied by the VC Designate, Prof. Dionysious Kiambi, DVC-Academic Affairs, Prof. Stephen Muoki, Dean of Students, Dr. Josh Amwago, and the Head of Corporate Affairs, Mr. Anthony Taiti.
The VC underscored the University's commitment to supporting the students and guaranteeing their comfort throughout their stay.