VC Designate Meets PhD-OL Students
August 26, 2023
2023-08-26 18:36
VC Designate Meets PhD-OL Students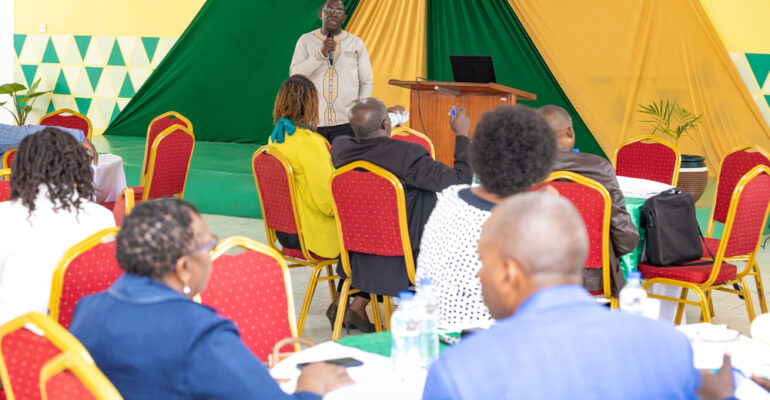 VC Designate Meets PhD-OL Students
On Saturday, August 26th, the Vice Chancellor Designate, Prof. Dionysious Kiambi, held a productive meeting with PhD in Organizational Leadership students to discuss their academic well-being, which aligns with the University's commitment to providing excellent customer service.
The Vice Chancellor, Prof. Margaret J. Muthwii, graced the meeting and reassured the students of her support.
Dr. Julius Kipngetich, the Group CEO at Jubilee Holdings Limited, attended the meeting as a special guest and delivered inspiring remarks aimed at enhancing resilience among the students.