Managing Director of SCHUHFRIED visits the University
February 4, 2023
2023-02-04 20:38
Managing Director of SCHUHFRIED visits the University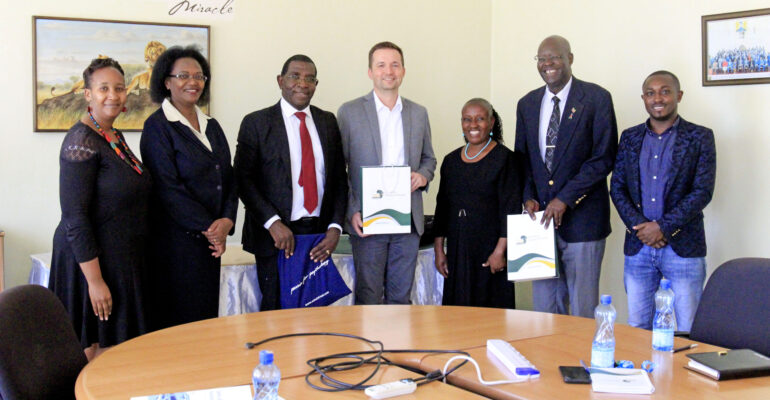 Managing Director of SCHUHFRIED visits the University
On February 3, the University hosted Mr. Thomas Eberhartl, the Managing Director of SCHUHFRIED, an Austria-based company that provides products and services in the fields of psychological assessments and cognitive training, who was accompanied by Col. (Rtd) Julius Githiri, Executive Director of the Institute of Professional Security Studies.
The University recently signed an MOU with SCHUHFRIED to provide it with various tests of the Vienna Test System (VTS) which will be incorporated into teaching to provide students with psychometric testing skills and knowledge.
Mr. Eberhartl and Col. (Rtd) Githiri were received by Prof. Margaret Muthwii, the VC, Prof. Dionysious Kiambi, the DVC-AA, and a few faculty and admin staff leaders.