Student Council Gifts Prof. Muthwii
November 18, 2023
2023-11-18 22:50
Student Council Gifts Prof. Muthwii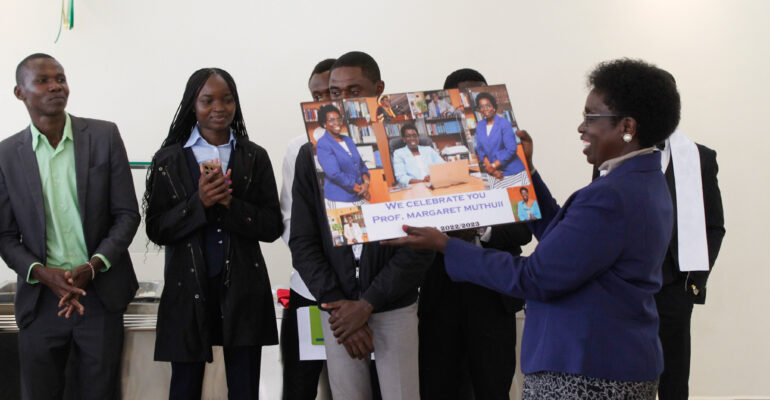 Student Council Gifts Prof. Muthwii
On Tuesday, November 14, the University's immediate former Student Council, along with the newly elected one, presented the outgoing Vice Chancellor, Prof. Margaret J. Muthwii, with a beautiful collage of her photos as a token of gratitude for her exceptional service to the University.
They congratulated her for her inspiring leadership and wished her well in her next chapter. The lovely moment was filled with laughter and joy as she happily received the gift.
Prof. Muthwii's final term as the Vice Chancellor ends next month.