Farewell ceremony for Prof. Chiroma held
December 21, 2022
2022-12-21 19:07
Farewell ceremony for Prof. Chiroma held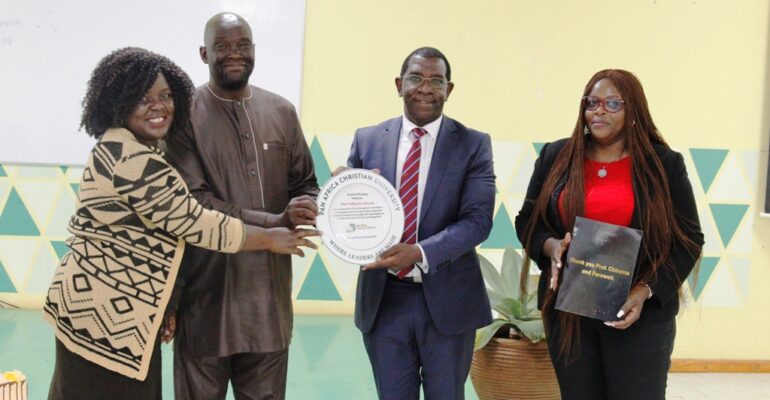 Farewell ceremony for Prof. Chiroma held
Staff members, led by the DVC-Academic Affairs, Prof. Dionysious Kiambi, attended a farewell ceremony for Prof. Nathan Chiroma, the outgoing Dean of the School of Theology, on the afternoon of December 15 at the Thika Road campus. Several staff members paid tribute to him on behalf of others, hailing him as a humble, generous, and friendly colleague.
It was a bitter-sweet moment when Prof. Chiroma took to the podium to reflect on his wonderful time at the University and to bid goodbye to the staff.
He will be embarking on a new assignment in Rwanda in January next year.