Matriculation Ceremony for New Students Held
September 8, 2023
2023-09-08 23:30
Matriculation Ceremony for New Students Held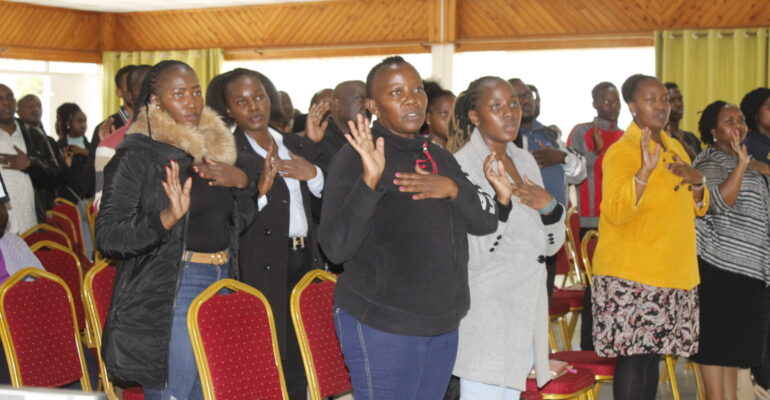 Matriculation Ceremony for New Students Held
On Friday, September 8, the University held a matriculation ceremony to formally admit its new students as per the statutory requirements. The ceremony was presided over by the Vice Chancellor Designate, Prof. Dionysious Kiambi, who stepped in for the Vice Chancellor, Prof. Margaret J. Muthwii.
Various members of the University Senate were also present to witness the formal admission of the new students and to welcome them to the University community.
We congratulate the students on their matriculation and wish them great success as they embark on their academic adventure.