Mr. Don Odera
December 6, 2021
2021-12-06 9:47
Mr. Don Odera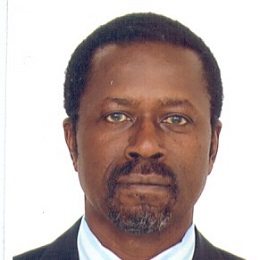 Don Odera is a member of the Council and Fellowship of Elders at CITAM, as well as being a member of the Advisory Board of CITAM Valley Road.
Don is a Partner at Crowe Erastus & Co. a member firm of Crowe Global the 8th largest Accounting network in the world. The firm specialises in auditing, taxation and advisory/consultancy services and the strengthening of private, public and non-profit institutions. Don is the Partner responsible for International Liaison and Advisory Services, as is also Head of the Advisory Group of the Africa Cluster of Crowe Global.
Before rejoining public practice with Crowe Erastus & Co, Don had previously worked with International Planned Parenthood Federation's Centre for African Family Studies (Head of Finance) and prior to that with Price Waterhouse Coopers (PWC).
Don has a Masters in Management (MMGT) with a focus on Human Resource Management from University of Southern Queensland, having obtained his BA (Hons) in Accounting and Finance from Middlesex University, Hendon College in the UK. He is also a Fellow of the Association of Chartered Certified Accountants (FCCA) as well as being a member of the Institute of Certified Public Accountants of Kenya (ICPAK). At a professional level he has been actively involved in training fellow professionals, as well as representing the Institute of Certified Public Accountants of Kenya (ICPAK) on technical forums such as the Review & Development of Financial Reporting by the Non-Profit Organisations (NPOs) with the NGO Coordinating Board. Don is the Chair of the ACCA NGO Forum in Kenya, and is an active member of the ACCA fraternity in Kenya.
Don has also written numerous professional and technical papers on topical issues around Leadership & Governance, Financial Management and Mergers & Acquisition for both local and international publications.
Don has a particular orientation and strong desire to focus on the development and strengthening of national and regional NGOs, governments, professional institutions, non-governmental organisations and individuals that are involved in different areas of development.
Board & Leadership appointments held include being Chairperson of Act! Kenya, Chairperson of NairoBits Trust and Vice-Chairperson of A-Rocha Kenya.
Don is happily married to Dr. Josephine Ajema Odera and they have three grown up sons.