Emily Kamunde-Osoro, ACC
December 21, 2021
2022-08-24 22:08
Emily Kamunde-Osoro, ACC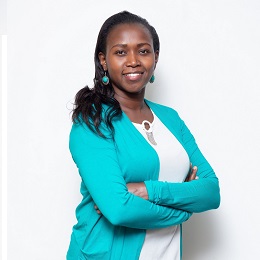 Emily is the Founder & Director of Rise & Learn Global, a Human Resource Consulting Firm. She is also the Kenya Partner for Erickson Coaching International, an organization committed to providing ICF Accredited programs and represented in 85 countries with more than 45,000 Erickson Coaches.  Emily has over 16 years' experience, having worked for Kenya Airways and Syngenta & Jubilee Insurance where she served as Group Head of Human Resources. She is experienced in HR strategy development, Leadership, change management, Coaching, Career and organizational development having supported various countries across Africa & Middle East (Kenya, Tanzania, Uganda, Burundi, Egypt, Morocco, Greece, Turkey, Ethiopia, Zimbabwe, Zambia, Nigeria, South Africa & Mauritius).
Emily was named Manager of the Year in 2014 during Company of the Year Awards (Kirit Dave Award) organized by Kenya Institute of Management. She is also a member at the Human Capital Institute (HCI), Society of Human Resource Management (SHRM) and IHRM Kenya.  
She has previously served as a Council Member for the Institute of Human Resource Management (IHRM) in Kenya and is the past President for ICF Kenya Chapter. Emily currently serves as a Global Director of International Coaching Federation (ICF) the largest global coaching organization with over 40,000 members.
Emily holds an MBA (Nairobi University) a Bachelor's Degree in Tourism Management (Moi University), A Higher Diploma in Commercial French (Alliance Francaise) and a Higher Diploma in Human Resource Management (IHRM Kenya). She is an ICF certified coach (ACC), a certified John Maxwell Coach, Speaker & Trainer and trained to administer several psychometric and leadership assessments.
She is passionate about Mentoring the Youth, Leadership, People management and Coaching.
She is a member of CITAM Buru Buru Church.
Emily is a wife and mother to 3 boys. When not working she unwinds best in the kitchen and enjoys hanging out with her boys.