Dr. George Kimeu
August 24, 2022
2022-08-24 22:51
Dr. George Kimeu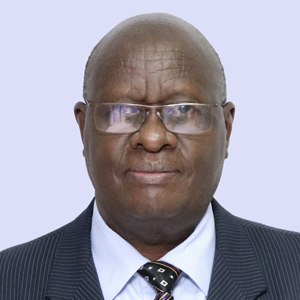 Dr. George Kimeu is a member of the PAC University Council and the current Chair of the Finance Committee of the Council. He is also the Managing Partner of Kreston KM & Company LLP, a firm of Certified Public Accountants specializing in the provision of professional services in Audit, Tax and Management Consulting. Kreston KM is a member firm of Kreston International, a global network of independent accounting firms.
Dr. Kimeu also chairs the University Council of the International Leadership University and is also the chair of the Audit and Risk Committee of Life in Abundance International. He holds a B. Com (Accounting) from the University of Nairobi, a Master of Arts from Daystar University and a Doctorate in Organization Development & Transformation from Cebu Doctors' University, Philippines. He is also a Fellow of the Institute of Certified Public Accountants of Kenya (FCPA-K).
Dr. Kimeu is a member of Christ Is the Answer Ministries (CITAM) where he has served as an Elder and continues to be actively involved in various ministries of the Church.
He is married to Grace and they are blessed with three children.